Proud to be the exclusive distributor of Swift generator systems in Canada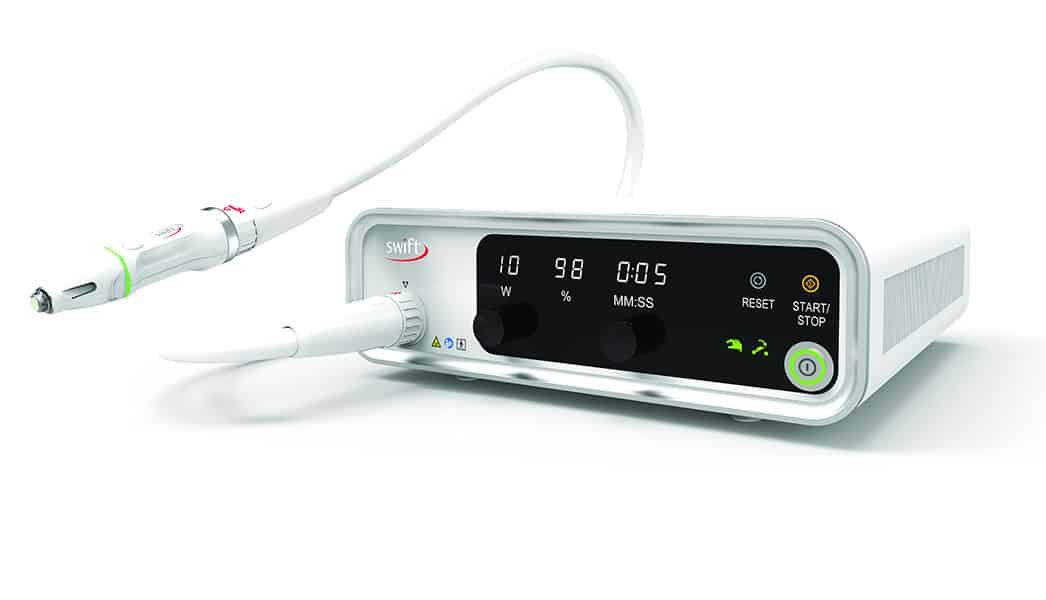 As Canada's largest specialized sales organization focusing on multiple specialities within healthcare, AMT Surgical offers the largest breadth of product available in Canada today. AMT has specialized in providing advanced surgical products and healthcare for over 23 years. In that time, we have emerged as a dynamic and innovative supplier of capital equipment and a wide range of accessories. We support our customers with in-depth product knowledge combined with technical and clinical hands-on expertise. We service our customers with the unique combination of industry leading technology and personal support from our technically and clinically in-depth trained team, while ensuring our customers are able to manage their operational budgets. AMT strives to provide a positive experience to both our customers and to our employees in their daily work environments, be that during various stages of the purchasing process, clinical training and implementation or the unlimited end user support.
AMT Surgical is proud to be a trusted partner to health care providers, caregivers, and patients across Canada.
We are very excited to have the opportunity to partner with you and look forward to discussing your requirements and interest in more detail.
---
If you are interested in purching a Swift generator for you clinic, please complete the form below.
---
---